Lush Living Walls
Lush Living walls revolutionize spaces, transforming sterile walls into a lush oasis. Living Walls are an effective way to utilize vertical environments while leaving floor space for functionality and creating a statement piece in a well used space. The possibilities for design and application are limitless...
The Plants
Individual tropical plants are used to create a design that takes on a life of it's own and incorporates a custom plant palette for each project. Plants are chosen for light needs, interest and to set the mood of the space.
The Benefits
In addition to their beauty, living walls improve air quality, offer unique sound proofing capabilites, and elevated productivity, while boosting mental and physical well-being for those around. Learn more about the benefits of bringing the outdoors in HERE.
Buy Or Lease Options
With Lush Elements, you have the option to lease a living wall. This opportunity allows you to experience the beauty and benefits of a Living Wall without having to install a more permanent piece.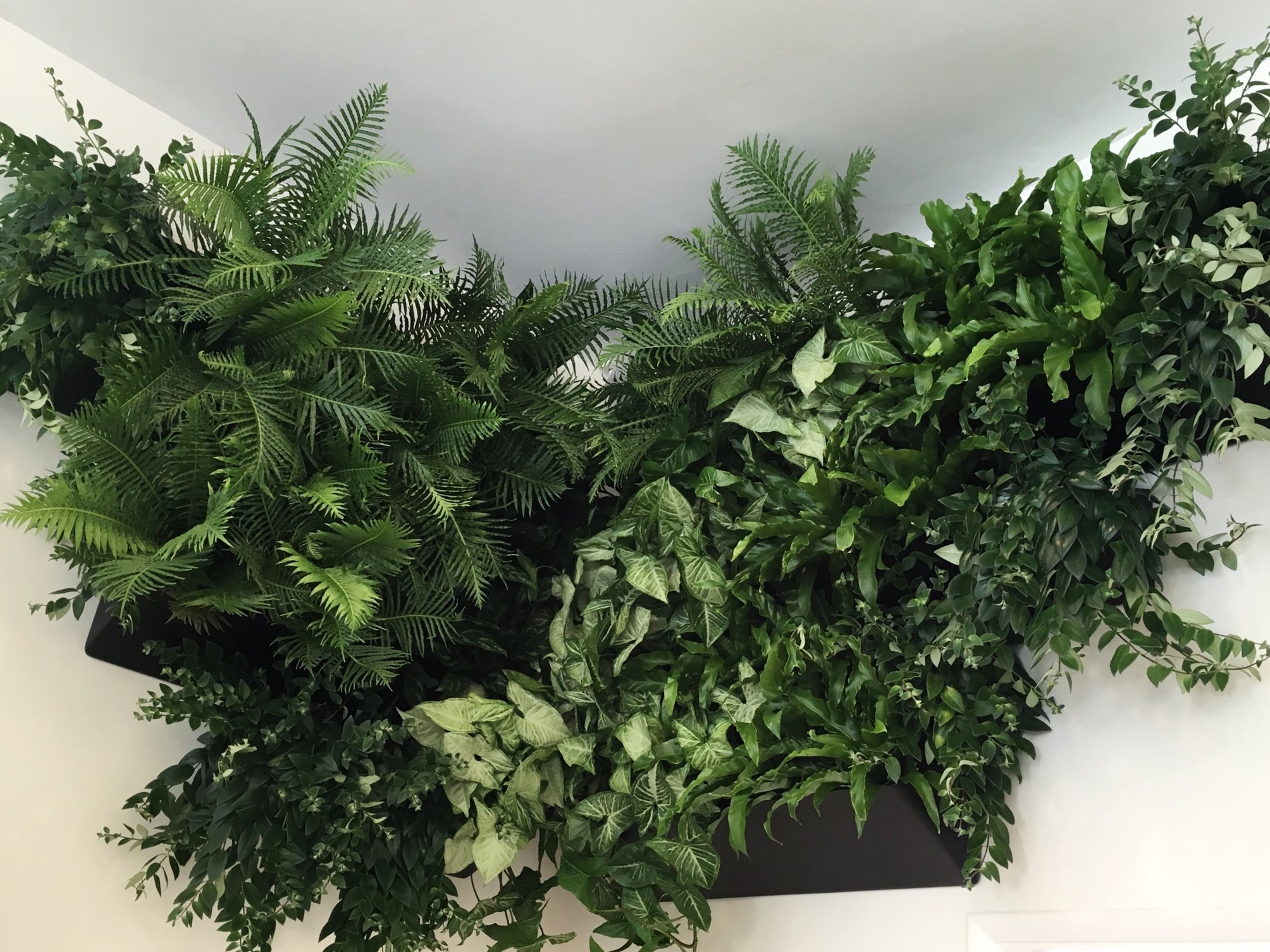 The next step is to schedule a consultation with our team. In just 30 minutes we can help you to determine the best types of plants, designs, and installations for your space. Let's create...